Drive An
Incredible Amount Of Traffic
To Your Website
Grow A
Huge Following
And
Increase Your Sales
All On Auto-Pilot
Have you been struggling to get visitors to your website or your offer? You are not alone. Getting enough quality traffic is the number one problem most marketers have today.
What used to be the Holy Grail of traffic generation — a top spot in Google — has now become an exercise in frustration and disappointment. Google has made it a real pain in the neck to rank in their search engine. And the competition is so fierce that even if you do manage to rank in the top spots, you may not be there for long.
What if you could replace Google traffic with traffic that's much easier to get (and just as effective, or even better)?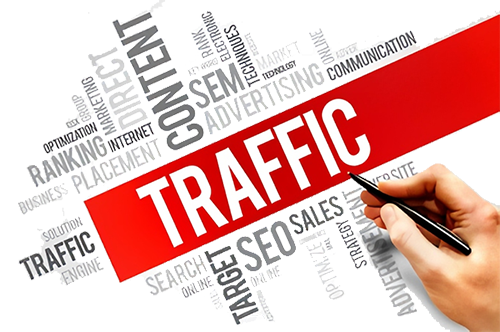 Stop Fighting With Google And Start
Sending A Flood Of Traffic To Your Site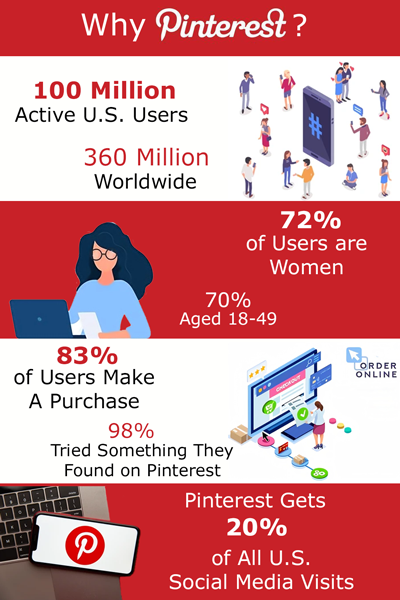 Have you heard of Pinterest, the image and video based Social Network site? Well, you should definitely look them up, because it is the answer to getting that traffic.
Take a look at the info graphic on the left, and you'll soon see why.
Pinterest is the third biggest Social Network site in the U.S (after Facebook and Instagram). And the fastest site in history to reach 10 million unique monthly users.
And Pinterest users are amongst the most engaged Social Network users of them all. They want to find, and buy, things.
Would you like them to be buying from you?
All you need is your own Pinterest account (preferably lots of Pinterest accounts), find or create images related to your niche, and post them to Pinterest with engaging titles and descriptions. Pinterest will show your images to other users interested in your niche.
Best of all, every post you make to Pinterest can have an active link to your website (or anywhere else you want).
Pinterest Marketing The Smart And Easy Way

…the power house tool that can automatically generate a ton of high quality traffic for you.
And it doesn't just generate traffic, it generates the best kind of traffic; AWESOME visitors that are buyers.
You could spend 24 hours a day manually pinning images onto your Pinterest account, but you would NEVER match the speed at which Social Multiplier Pro can do it!
Increase Your Traffic, Make More Sales Starting Right Now
Social Multiplier Pro has been responsibile for
driving hundreds of thousands of visitors
to users websites for over five years.
No other tool can match the powerful and unique features that help our users dominate their niches!
Social Multiplier Pro Drives Traffic and Gets Results
The images below show recent results produced by using Social Multiplier Pro on one of our accounts. In just 60 days we received a whopping 1 million+ image views. We had 20,000 image views on one day alone!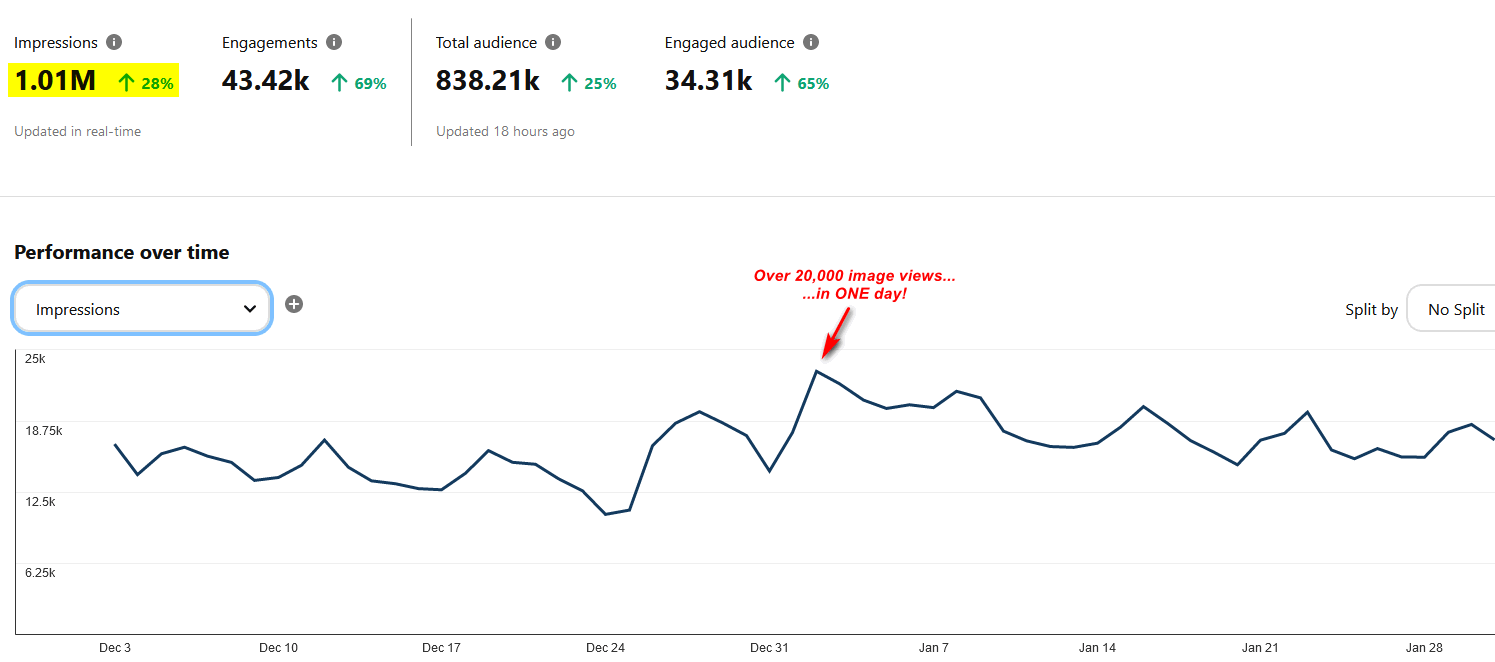 Image views are great, but what about clicks to our site? That same Pinterest account produced between 80-90 clicks to our site…every day! On just one day, we received an amazing 200 clicks to our site!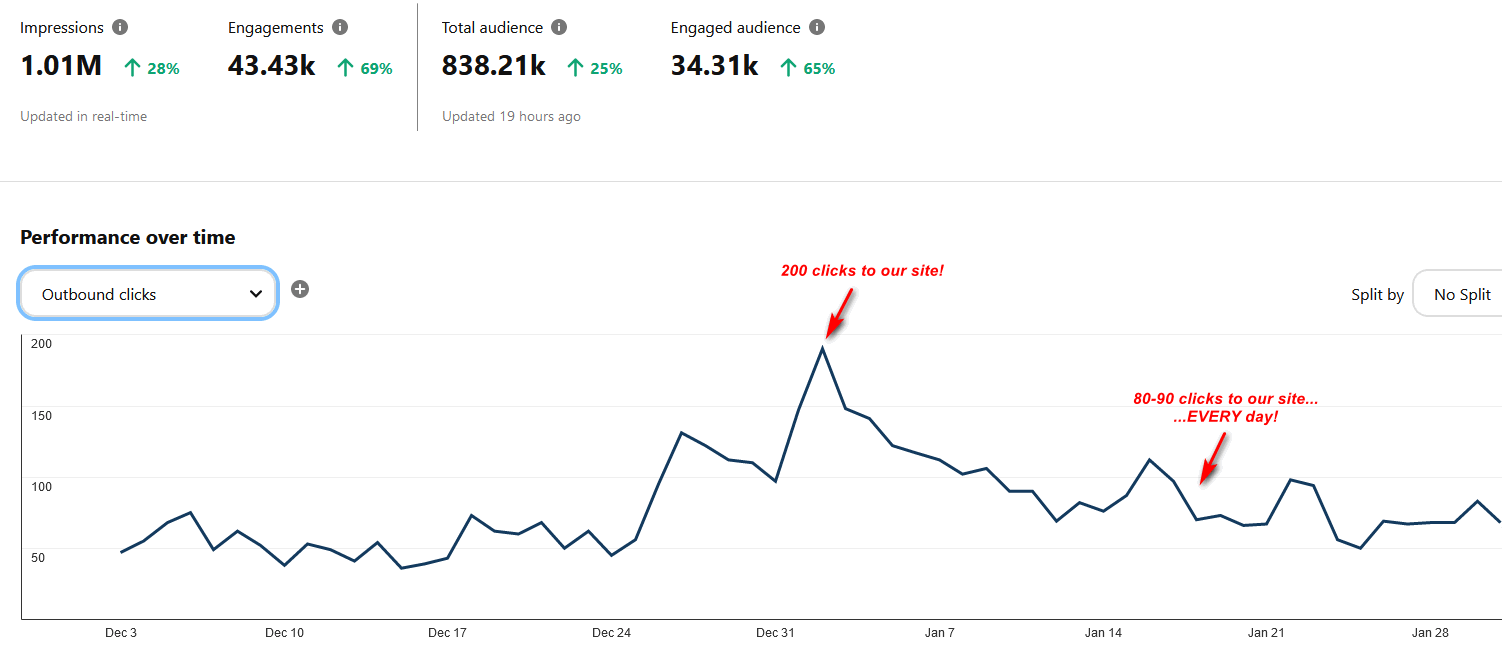 And this is from just one account. Imagine the traffic you could get from multiple accounts just like that one. How much do you think you could earn from all that traffic?
Look At These Powerful Features
Multiple Accounts
Easily manage 10, 100…or 10,000 Pinterest accounts. Proxies supported; each account can have it's own IP address.

Image Automation
Finds relevant images, and creates new ones (collages, animated GIFs and idea pins). Or use your own images.

Pins Automatically
Setup the scheduler for days/hours you choose, and pin fantastic images with attention grabbing titles/descriptions (found for you, or your own with spintax supported).

Gets Followers
Finds users interested in your niche, and follows them, so they follow you back. Automatically unfollows those that don't follow you.

Other Users Help
Invites other Pinterest users to post to your boards. Watch as they do the work helping your accounts get more visitors and grow faster.

Easy To Use
Created with simplicity in mind, anybody can use Social Multiplier Pro for maximum traffic.
Users Love Social Multiplier Pro
See what our users are saying, and the undeniable proof of the traffic and results they are getting from Social Multiplier Pro.
Sales from CB on my main account over the last few months have been encouraging at around $xxx+ gross sales a day, but yesterday (Friday 9th), they EXPLODED at over $x,xxx for the day.
Within a few days of using Social Multiplier I had hundreds of visitors to my website from Pinterest.
I setup Social Multiplier and ran it constantly for 2 months. I saw my unique visitors go up from about 500 a month to about 2000 a month.
I'm doing well with a 422% increase in earning
September was my best month yet! $xxxx
Ending balance: $x,xxx + $385 over last month.
SM is the only internet earnings opportunity that worked for me.
A record month for me £x,xxx = $xx,xxx. Big thanks to all here with great tips and advice.
I have had traffic directly to my site – 225 visits so that is a great result!
Order Today and Get
Create Account Pro (Pinterest Edition)
This powerful companion to Social Multiplier Pro takes your Pinterest marketing to the next level.
Create both Personal and

Business

Pinterest accounts
Enter Name, Age and Password details, or Generate Random ones
Enter an About Me/Bio
Select a Profile Image, or Generate a Random one (using Artificial Inteligence)
Creates Pinterest Boards (as many as you want)
Verify your Email Address with Pinterest
Use a proxy IP Address when communicating with Pinterest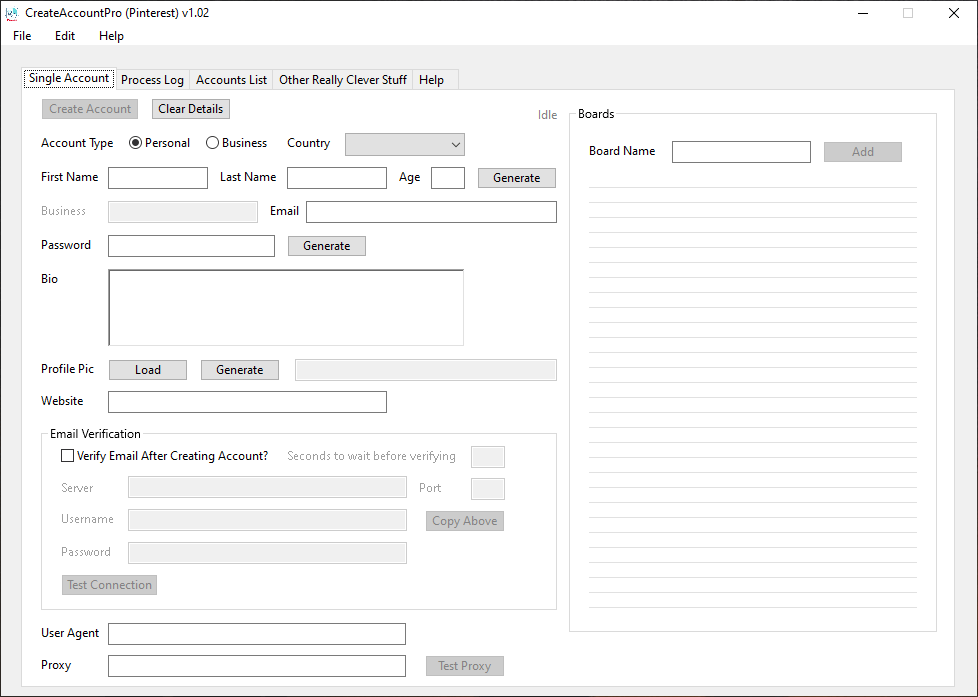 Creates Accounts in less than 10 seconds!
And You'll Also Get
pinGizmo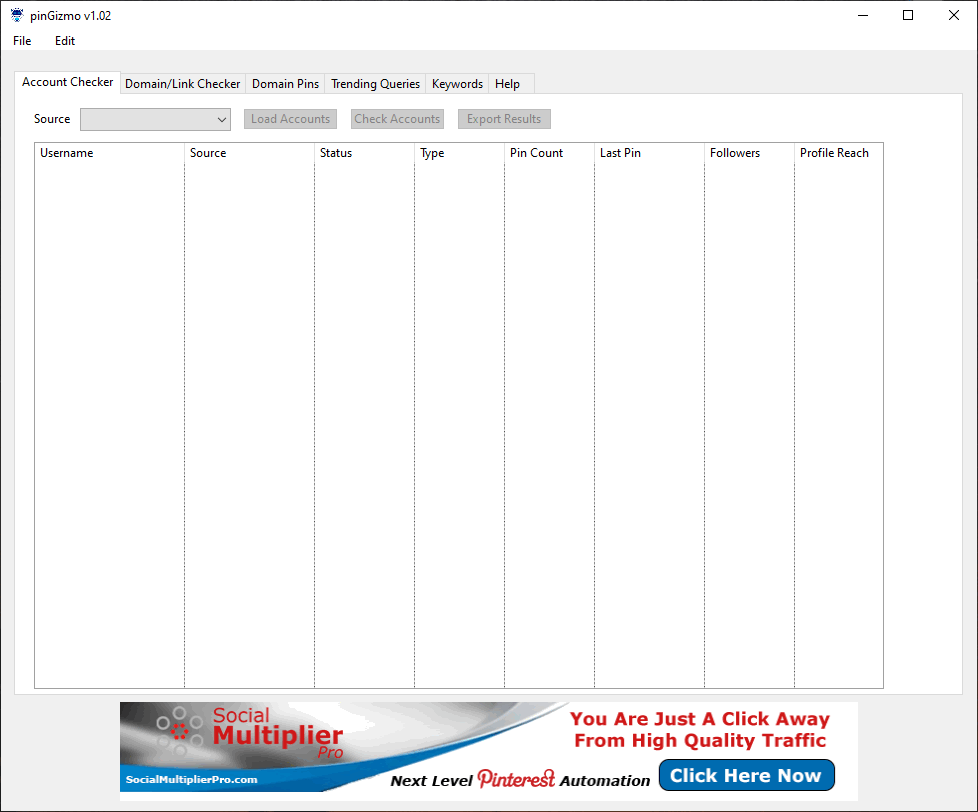 Containing a suite of powerful functions, pinGizmo will provide the edge you need in your Pinterest marketing endeavours.
Account Checker: Gives you the status of all your Pinterest accounts.
Domain/Link Checker: Gives you the status of all your domains (or full URL's) in Pinterest.
Domain Pins: Gives you a list of pins that link to a given domain.
Trending Queries: Get a list of the latest trending queries according to Pinterest.
Keywords: Generate a list of keywords related to your seed keyword directly from Pinterest.
Get more Traffic and Increase your Earnings Today!
Social Multiplier Pro is a PC/Mac compatible desktop application
Frequently Asked Questions
Is this Mac compatible?
Yes, it can run on a Mac using e.g. Parallels.
Can I run it on a VPS?
Yes, it can run on a Windows VPS.
Do I need to use different proxies for my accounts?
No, it is not mandatory. But it is recommended if you intend on pinning to more than a handful of accounts.
Is this safe to use with my Pinterest account?
Yes. Just make sure you follow Pinterest guidelines and post content that you know is quality.
Does it need a lot of my time to setup and use?
No, not at all. Once you've setup your accounts and pin/repin/follow/invite jobs you can just let it carry on in the background.
Can I upgrade my subscription level after purchase?
Yes, absolutely! You can purchase a new subscription/license at the level you need at any time.