Drive An
Incredible Amount Of Traffic
To Your Website
Grow A Huge Following
And Increase Your Sales
All On Auto-Pilot
getting traffic today is ... challenging

Have you been struggling to get visitors to your website or your offer? You are not alone. Getting enough quality traffic is the number one problem most marketers have today.
What used to be the Holy Grail of traffic generation -- a top spot in Google -- has now become an exercise in frustration and disappointment. Google has made it a real pain in the neck to rank in their search engine. And the competition is so fierce that even if you do manage to rank in the top spots, you may not be there for long.
What if you could replace Google traffic with traffic that's much easier to get (and just as effective, or even better)?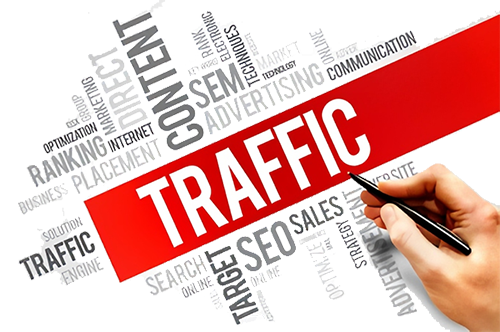 Stop Fighting With Google And Start
Sending A Flood Of Traffic To Your Site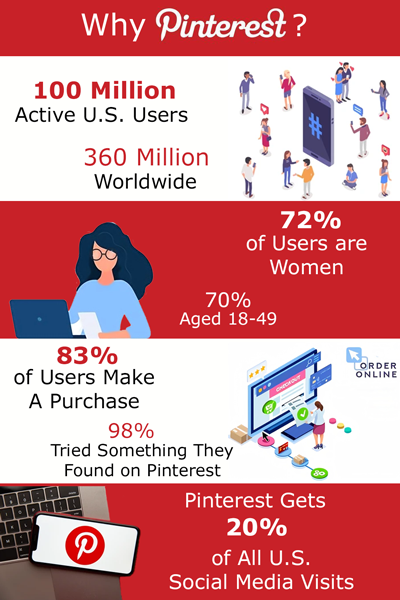 Have you heard of Pinterest, the image and video based Social Network site? Well, you should definitely look them up, because it is the answer to getting that traffic.
Take a look at the info graphic on the left, and you'll soon see why.
Pinterest is the third biggest Social Network site in the U.S (after Facebook and Instagram). And the fastest site in history to reach 10 million unique monthly users.
And Pinterest users are amongst the most engaged Social Network users of them all. They want to find, and buy, things. Would you like them to be buying from you?
All you need is your own Pinterest account (preferably lots of Pinterest accounts), find or create images related to your niche, and post them to Pinterest with engaging titles and descriptions. Pinterest will show your images to other users interested in your niche.
Best of all, every post you make to Pinterest can have an active link to your website (or anywhere else you want).
pinterest marketing the smart and easy way


...the power house tool that can automatically generate a ton of high quality traffic for you.
And it doesn't just generate traffic, it generates the best kind of traffic; AWESOME visitors that are buyers.
You could spend 24 hours a day manually pinning images onto your Pinterest account, but you would NEVER match the speed at which Social Multiplier Pro can do it!
Increase Your Traffic, and Make More Sales Starting Right Now
Social Multiplier Pro, originally ceated by well-known and respected Jonathan Leger, has been responsibile for driving literally hundreds of thousands of visitors to our users websites for more than four years.
There is simply no other tool available that is as packed full of powerful and unique features that help our users dominate their niches!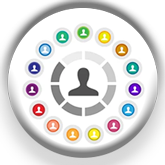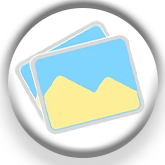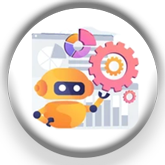 Easily manage 10, 100...or 10,000 Pinterest accounts (start with just a few accounts; add more when you want). Proxies supported; each account can have it's own IP address.
Finds images related to your niche, and creates new unique images including collages and animated GIFs for you. Or you can use your own custom images, stored on the web or your PC.
Setup the scheduler for days/hours you choose, and let Social Multiplier Pro pin fantastic images with attention grabbing titles/descriptions (found for you, or your own with spintax supported).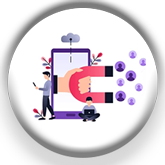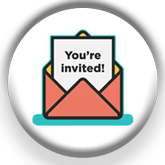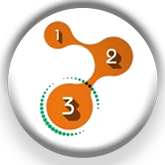 Finds users interested in your niche, and follows them, so they follow you back. Automatically unfollows those that don't follow you.
Invites other Pinterest users to post to your boards. Watch as they do the work helping your accounts get more visitors and grow faster.
Created with simplicity in mind, anybody can use Social Multiplier Pro for maximum traffic.
Our Users Love Social Multiplier Pro
See what our users are saying, and the undeniable proof of the trafic and results they are getting from Social Multiplier Pro.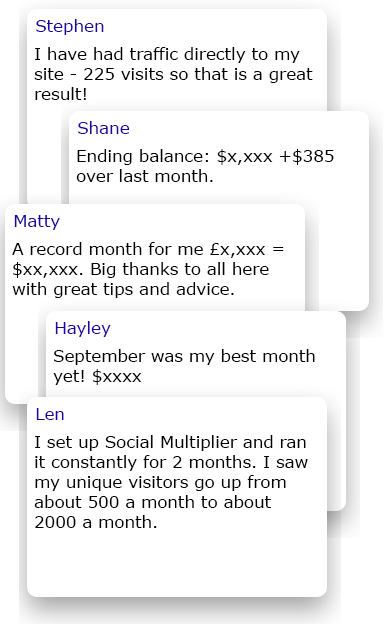 Get more Traffic and Followers Today!
Social Multiplier Pro will run on any Windows 7 (or later) PC.